About Our Site


Thank you for visiting us here on the web. As a high-tech business, we want to give you the opportunity to stay in touch with our company and our offers. A new content management system will enable us to keep you always up to date. This new site is our undertaking to share with you the excellence we strive to maintain. We are making every effort to present you with the products, services, solutions, and offers of value that each of you are looking for - with fair and reasonable pricing. Currently the emphasis of Goldseal PC Solutions, Inc is on computer management, sales, consulting, and complimentary troubleshooting tips. If you find any of these topics of interest to you, please browse the site for your computing needs. Additionally, we will offer an assortment of business tools to minimize your computing efforts.

If you are unfamiliar with Goldseal PC Solutions, Inc and your first contact with us is online, we would love to hear from you! Please let us know your needs and concerns. We are here unassumingly to serve your computing needs.

A Brief History of Our Company: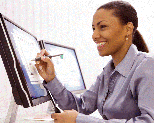 Goldseal PC Solutions, Inc, established in 2004, offers outstanding computer services and products, unvarying over the past several years. Our regular customers particularly value our computer troubleshooting, maintenance, repair, sales and software consulting services. Since we started the company, we have served our clientele with compassion and care, which have resulted in continuous growth for the business.

Thank you for visiting and we look forward to a future business relationship with you.

Contact Information:

Business: (360) 628-8514
Fax: (360) 915-6652.
e-mail: cleverdeals@goldsealsolutions.com
4870 Avery Lane, Suite C220
Lacey, WA 98501